A giant leap forward
in short-term care
Thrive is a short-term medical rehabilitation center.
Our advanced methods cannot be replicated by long-term nursing care facilities that offer short-term care. That's why Thrive patients' are proven to heal faster and get home sooner.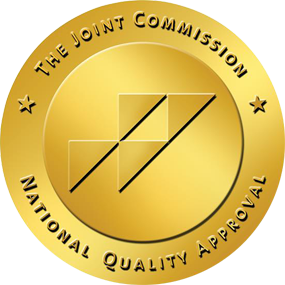 Let's start a conversation:
Cardiac:
Congestive Heart Failure (CHF) recovery
Left Ventricular Assist Device (LVAD)
Placement recovery
CABG recovery
Valve replacement recovery
Pacemaker recovery
MI
Arrhythmia recovery
Aortic aneurism recovery
Pulmonary:
COPD recovery
Pneumonia recovery
Optiflo recovery
Neurological:
Stroke CVA recovery
TIA recovery
Cerebral Bi-Pass recovery
Post-surgical:
Wound care
Ostomies (Colostomy, Ileostomy)
Amputation recovery
Plastic surgery recovery
Hysterectomy recovery
Whipple recovery
Orthopedic:
Joint replacements recovery
Fractures recovery
Oncology:
Post Tumor Removal Care
Medically Complex:
Diabetes
Hypertension
Trachs (Newly Placed and Capped)
TPN (Total Parenteral Nutrition)
Why Patients Thrive:
Pandemic-Safe Design - Thrive is designed to help protect patients in a pandemic environment, with lower bed counts, deluxe private suites, an advanced air filtration system as well as strict adherence to CDC recommended sterilization processes.
Personal Care Teams - A team (consisting of an RN, licensed therapy specialists and dietitian) work with the patient's personal physician to create a personalized therapy program based on the patient's day-to-day physical, mental and environmental needs.
Optimal Nursing Care - Higher than average clinical staff-to-patient ratio and a higher ratio of RNs per shift, with LPNs and CNAs available 24-hours daily.
Deluxe Private Suites - Comfortable, oversized beds and ensuite bathrooms with secure medicine cabinets for faster care, limits exposure during a pandemic. Rooms have piped-in oxygen, if needed.
Advanced Therapies - In-house licensed therapists provide intensive physical and occupational therapy sessions seven days a week including holidays to prevent setbacks.
Exquisite Dining - Customized dietary plans, made-to-order gourmet meals and flexible dining room hours.
Seamless Transfer:
We're Accountable.
Our clinical liaisons use advanced communications to virtually evaluate and assess a patient's needs in the hospital prior to admission.
We're Easy to Work With.
We offer 24/7 admissions, to support planners' efforts to facilitate a timely discharge.
We Collaborate.
Our interdisciplinary, personalized, medical-care teams coordinate with hospital discharge planners and other case management team members to create therapies, based on patient's needs.

FIND US ON: