A giant leap forward
in short-term care
Thrive is a short-term medical rehabilitation center.
Our advanced methods cannot be replicated by long-term nursing care facilities that offer short-term care. That's why Thrive patients' are proven to heal faster and get home sooner.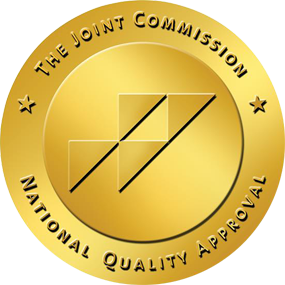 Let's start a conversation:
Cardiac:
Congestive Heart Failure (Chf)
Left Ventricular Assist Device (Lvad) Placement
Coronary Artery Bypass Graft (Cabg)
Life Vest
Valve Replacement
Pacemaker Placement
Myocardiai Infarction
Arrhythmia
Angina
Holter Monitor Management

Neurological:
Stroke (CVA)
Transient Ischemic Attack (TIA)
Cerebral Bi-Pass
Vapor Therm
Percussion Vest
Cerebral Vascular Insufficiency
Guillain Barre Syndrome
Multiple Sclerosis (MS)
Myasthenia Gravis
Parkinson's disease
Peripheral Neuropathy, Peripheral Nerve Injury
Seizure Disorder
Vertebral Compression Fractures
Traumatic Brain Injury
Dementia
Amyotrophic Lateral Sclerosis (ALS)
Post-surgical:
Ostomies (Colostomy, Ileostomy)
Pressure Ulcers
Amputation
Plastic Surgery
Hysterectomy
Whipple
Wound Care:
Wound Care (Acquired and Surgical)
Wound Vac
Arterial Ulcers
Venous/Stasis Ulcers
Pressure Ulcers
Neuropathic Ulcers
Infections / Isolation:
Cellulitis
Osteomyelitis
Sepsis
Bacteremia
Gastrointestinal / Liver:
Crohn's Disease
Irritable Bowel Syndrome
Ulcerative Colitis
Diverticulitis
Dysphagia
Enteral Feeding/Therapy (Non-Ng)
Gastroesophageal Reflux Disease (Gerd)
Hepatitis
Hernias
Liver Failure
Pulmonary:
COPD
Asthma
Emphysema
Chronic Bronchitis
Pneumonia
Medically Complex
Post Covid Syndrome
Tracheotomy
Oxygen
Bi-pap
Pleural Effusion
Pulmonary Edema
Venturi Mask
Oximizer
Inexsuffolators/Cough Assist With Airway
Pulmonary Fibrosis
Continuous Positive Airway Pressure (CPAP)
Pleurex Catheter
Oncology:
Post Tumor Removal Care
Orthopedic:
Joint Replacements
Fractures
Joint Dislocations
Arthritis
Medically Complex:
Diabetes
Hypertension
TPN (Total Parenteral Nutrition)
Hemodialysis (Fox Valley Only)
Transplant Patients
Deaf/Blind
Blood Disorders
HIV, AIDS
Thrombocytopenia
Endocrine/Thyroid
Cushing's Syndrome
Hypothyroid/Hyperthyroid Disease
EENT
Cataracts
Glaucoma
Blindness
Hearing Loss/Deaf
Pharyngitis, Sinusitis
Drains/Tubes
Burns
Why Patients Thrive:
Pandemic-Safe Design - Thrive is designed to help protect patients in a pandemic environment, with lower bed counts, deluxe private suites, an advanced air filtration system as well as strict adherence to CDC recommended sterilization processes. Personal Care Teams - A team (consisting of an RN, licensed therapy specialists and dietitian) work with the patient's personal physician to create a personalized therapy program based on the patient's day-to-day physical, mental and environmental needs. Optimal Nursing Care - Higher than average clinical staff-to-patient ratio and a higher ratio of RNs per shift, with LPNs and CNAs available 24-hours daily. Deluxe Private Suites - Comfortable, oversized beds and ensuite bathrooms with secure medicine cabinets for faster care, limits exposure during a pandemic. Rooms have piped-in oxygen, if needed. Advanced Therapies - In-house licensed therapists provide intensive physical and occupational therapy sessions seven days a week including holidays to prevent setbacks. Exquisite Dining - Customized dietary plans, made-to-order gourmet meals and flexible dining room hours.
Seamless Transfer:
We're Accountable.
Our clinical liaisons use advanced communications to virtually evaluate and assess a patient's needs in the hospital prior to admission.
We're Easy to Work With.
We offer 24/7 admissions, to support planners' efforts to facilitate a timely discharge.
We Collaborate.
Our interdisciplinary, personalized, medical-care teams coordinate with hospital discharge planners and other case management team members to create therapies, based on patient's needs.

FIND US ON: