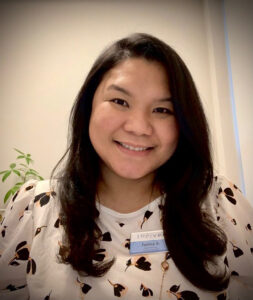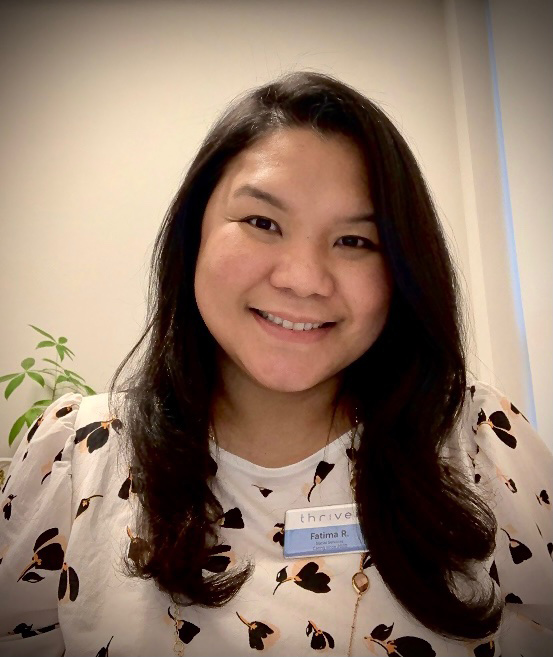 Tell us a little bit about yourself. How long have you been in the social services field? How does working at Thrive differ from other places you have worked?
I love to cook and do Karaoke (LOL)! I have been in the Social Services field for almost 12 years, mainly in SNFs. This is my first time working in a community whose focus is short-term rehab. It's so dynamic and there's a lot of energy! In my personal life, I love spending time with my husband and kids. We are big movie buffs and adore the Chicago Cubs!
What does your role as Social Services Coordinator entail?
My role is to assist guests to the next level of care whether it's going back to their homes or if their home is a senior living community. I coordinate services and provide community resources. I advocate for the guests!
What do you love about your job?
I love interacting with my guests. I love discovering things about them – where they've come from, how many kids they've raised, their heritage, hobbies, their experiences, accomplishments, etc. I get so inspired hearing their life stories. I love laughing with our guests and it is such a joy to share something in common. I love being an advocate for them and their families.
What do you think most families are surprised with when they come to rehab?
How beautiful Thrive's center is! We may have modern, state-of-the-art facilities, but it's such a comfortable place that is very conducive for a successful recovery.
If you are to give advice to someone in need of post-acute care (family member and guest themselves), what would it be?
I would encourage them to research. Give the facilities a call and ask some questions: What is a typical day like for the patient, ask about their therapy services, ask about what services are offered within the facility, etc. Be actively involved in the recovery process of your loved one. Ask questions and reach out.